TIME BANDITS
De hits staan nog bij menige muziekliefhebber in het geheugen gegrift: Listen to the man with the golden voice, I 'm specialized in you, Endless Road, I 'm only shooting love en Live it up.
Deze disco-funk band veroverde in de jaren 80 half Europa met hun aanstekelijke hit-songs. De oorsprong van de band vond plaats in Amsterdam waar Alides Hidding en de Åke Danielson de handen in elkaar sloegen. Little did they know…
Door de gevarieerdheid van hun songs moesten zelfs Amerika en Australië op de knieën waar de band maandenlang op tournee was.
Hidding vertrok eind jaren 80 naar Los Angeles om daar te gaan samenwerken met andere songwriters o.a. Dan Hartman en Charly Midnight. Talloze nummers schreven ze voor artiesten als Jennifer Rush, Trini Lopez en James Everly.
De zanger/gitarist, inmiddels al 25 jaar wonende in de Kempen, schreef ook voor Nederlandse en Vlaamse vedetten, zoals Barbara Dex, Dana Winnner, Xander de Buisonjé, Jasmine e.v.a.
De Time Bandits, sterker dan ooit met Alides Hidding, Åke Danielson (keys), Gerold Olieberg (bas) en Olaf Noordanus (drums), staan garant voor een onvergetelijke (80 's) avond.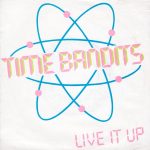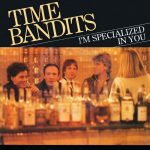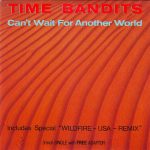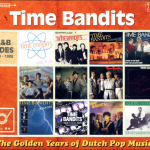 Naar aanleng van de release van de cd collectie 'The Golden Years of Dutch Pop Music' heeft de band een show samengesteld, waarbij het merendeel van de tracks van deze cd worden gespeeld.
Speellijst bestaat o.a. uit:
I'm specialized in you
Listen to the man with the golden voice
Endless Road
Live it up
Hollywood Seven
Dancing on a string
Can't Wait for Another World

---

Neem voor meer info contact met ons op via het contact formulier [klik hier]
Alides Hidding – Leadzang en gitaar
Eugene Latumeten – keys/backing vocals
Marco van der Velden – Bass
Pascal Harting – Guitar
Olaf Noordanus – Drums